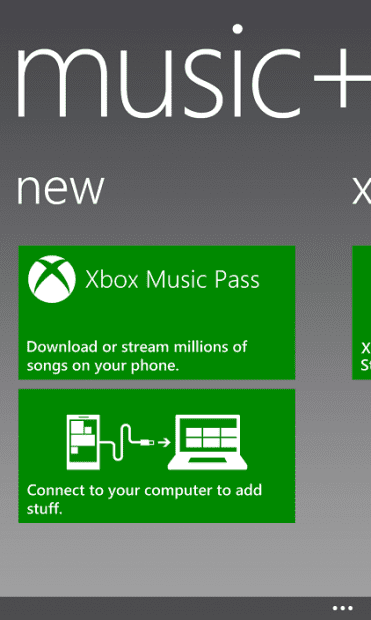 Today, Microsoft took the complete wraps off its cross platform music service called Xbox Music. Xbox Music service will be available on Xbox 360, Windows 8 Tablet/PCs, Windows Phone 8 and more devices/platforms later. Free ad supported Music streaming is coming only to Windows 8 PCs and Tablets and there is no mention of Windows Phone 7 as well.
Let us hope that Microsoft has Windows Phone 7.x platform on their upcoming supported platforms list. What do you think?
Update: Microsoft has confirmed to the Verge that while the current service will remain unchanged for Windows Phone 7.x customers, they will not have access to the new elements of the service such as the free streaming, with Microsoft saying "Xbox Music is designed for Microsoft's Windows 8, Windows Phone 8, and Xbox 360 systems."
They will however have access to the expanded catalogue and presumably, as we have seen over the last few days, also access in more regions.
"Windows 7 will still have the old Zune client. That client will have access based on the subscriptions and the content that anyone purchased and that content can flow forward to Windows 8 but we're not touching that client just now," says Jerry Johnson, general manager of Xbox Music.
"It's a very different feature set but you'll have access to the same content," says Johnson. "We're not going to update the [Windows Phone 7 client]. There might be some iconography upgrade from what I've seen but it will continue to be a Zune product because it's not going to take on the Zune features we're going to walk through today."
Features that will be missing would be free streaming, cloud-based synching of music playlists, and cloud storage of music.
This will oddly leave Microsoft supporting Android and iOS better than their legacy Windows Phone 7 users when they release clients for the service next year, which should frankly be outrageous if it was not par for the course.
How do our readers feel about this development? Let us know below.
Thanks TJ for the tip.