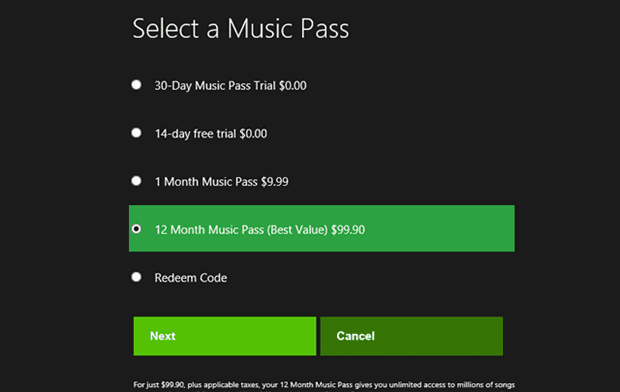 We posted some leaked info about the new Xbox Music Service revealed yesterday, which included a screen shot with UK pricing.
Now via the same source we also have US pricing, and this appears to be largely in line with the previous Zune Pass fee, costing $9.99 per month, or $99.90 for a single yearly fee.
Of course what one gets for the money is still not completely clear, besides Zune-like streaming, but there are rumours of a  "scan-and-match" service which would allow one to stream high quality version of one's own music amongst other rumoured features.
Via Livesino.net