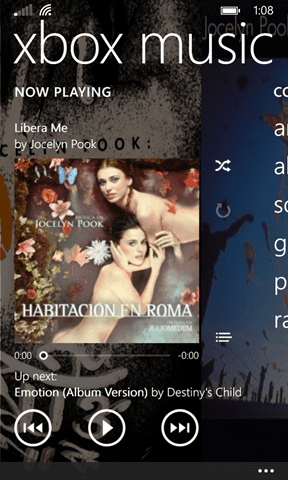 Microsoft has been updating their Xbox Music app religiously for the past 6 weeks, but unfortunately has run into some trouble this week, which means the promised update will not happen today as scheduled.
They write:
Our fourth update to the Windows Phone 8.1 Xbox Music app is almost ready. We have a few tweaks we want to get in this one, so expect it early next week. This next release will continue to deliver on feature requests you are providing through the User Voice forum. So please, keep the feedback coming.
Microsoft also promised the following future features and fixes:
Continued focus on stability and performance improvements.
Initial sync of local and cloud content happens in the background.
Support for greater than 100 songs in Now Playing queue.
Faster loading of long lists.
Transparent Tile support.
Live Tile support.
Kid's Corner support.
General UX improvements.
The current version of the app can be found in the Windows Phone Store here.
Via Uservoice.com