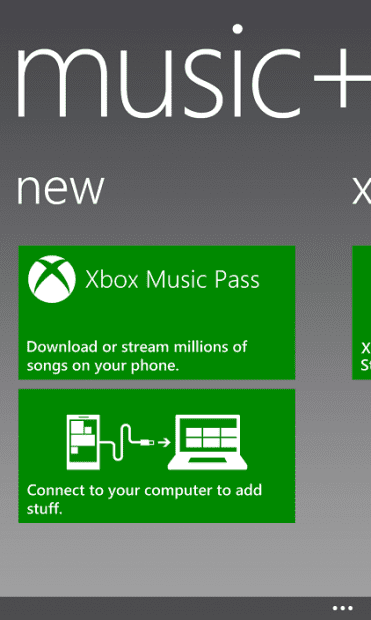 Microsoft has revealed that their Xbox Music service, launched 2 months ago and already in 35 countries, and one of the cornerstones of Windows Phone and Windows 8 as an entertainment platform, is in fact based in Paris, France.
"It counts 24 nationalities and 20 languages ??to 200 engineers, developers and publishers of the division," said Jamel Gafsi, responsible "Microsoft Engineering Center of Paris", which states that the majority of employees are French. Recruits are from the largest schools as Polytechnique. "In a short time, we managed to attract young talent, the average age of the team is 30-32 years," says Gafsi.
The dedicated  facility in Paris is based at the Issy-les-Moulineaux and houses 200 people, where the product was developed and where technical and commercial aspects of the product are worked out and licenses negotiated with the right holders for more than 30 million tracks in the numerous countries involved.
"This is the first time that Microsoft is betting launch and develop a product other than Redmond at international scale. We are the largest center in Europe for the Interactive Entertainment Business division," said Jamel Gafsi. "Of course there is always a risk in a gamble, but we have amply proved that it was possible, we are a full team. We have all the advantages of the spirit and agility of a start-up, with the facilities of a large established group. For Paris, it was a combination of circumstances, there was this desire Microsoft decentralize activities for the entertainment value, and to attract talent other than Redmond, "he adds. But such independence has a price and also involves "a lot of communication with headquarters, and many trips to Redmond," said Gafsi.
Gafski said the service was ramping up to be an iTunes competitor internationally, but that it will take a few years.
"It is not yet compete, we have our strengths, they have their own, this is an issue over a few years. There is no  Apple or us, there is room for everyone, "said Mr. Gafsi.
While the Xbox Music service may be great, the client in Windows Phone 8 and Windows 8 has been seen as a major disappointment by many, possibly because it is starting from scratch rather than building on the foundation of another product like Windows Media Player or Zune desktop.
Thanks Emmanuel for the tip.