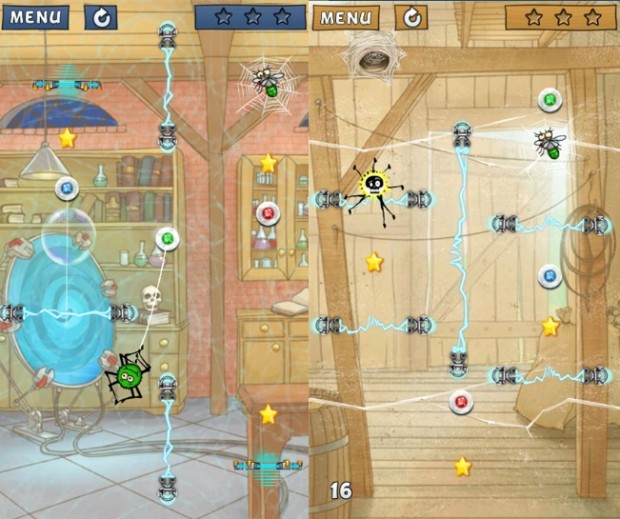 This week's Xbox LIVE Title Spider Jack is now available in Windows Phone Marketplace.
Game Description:
You don't know Jack… yet.

But you will! Say hello to Spider Jack, an adorable arachnid with an appetite that's hard to satisfy. Capture all of the flies in a variety of environments – from an abandoned barn to a buzzing laboratory – and help Jack get his fill!

Spider Jack Highlights
• 75 skillfully designed levels will test your reflexes and foresight.
• Multiple solutions and star ratings add longevity.
• Realistic physics give you a taste of what real web-slinging is like.
• Adorable graphics that both kids and adults can enjoy.
• Simple and intuitive touch controls mean everyone can play.
• Gorgeous hand-drawn artwork.
It costs $2.99 with free trial available. Download it here from the marketplace.
Xbox LIVE Deal of the Week title Cro-Mag Rally is now available for $1.99 from Windows Phone marketplace. Find it here.