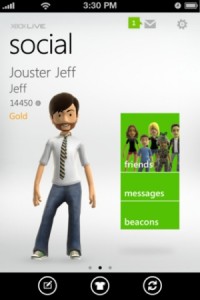 We were recently disappointed to see Windows Phone 7 crown jewels like Xbox Live show up on iOS, and some evidence that more features will be going that way too.
ZombiesAtemyXbox asked Joe Belfiore for a comment, and received the following response:
Xbox team is balancing growing their business/increasing Xbox popularity with helping WP7 be successful. I predict some of both, always.
This is of course the expected answer, but also makes it clear that what's good for the Xbox team is not necessarily good for Windows Phone 7, and that we can not always expect Microsoft to act in the best interest of their mobile platform.
The issue of course is that there is a huge discrepancy between the importance and success of Microsoft's mobile platform, and that Windows Phone 7 could use all the help it could get.  Reducing the number of exclusive draws for the platform may help maintain the status quo, but will do nothing to help move Windows Phone from virtually zero market share to something more significant.
If Microsoft's share price is to see a significant move they need to get the whole company behind Windows Phone 7, rather than having every division looking out for themselves only.