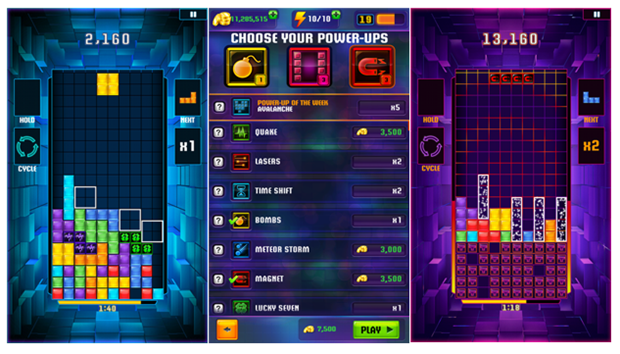 EA has updated their official Tetris game for Windows Phone.
Tetris Blitz has received  a major update that adds new battles mode so players can go head-to-head in asynchronous multiplayer against other players.
Test your coolness under pressure with a countdown clock, ticking down from two minutes as you have to work fast to clear lines and rack up points through an unlimited number of levels. Find worthy opponents with a new skill-based matching system and earn coins and Mystery Box rewards when you beat other BLITZ'ers.
The game is Xbox Live enabled, meaning you can feature on leaderboards and earn achievements. Tournaments reset every week.
The game is a free download with in-app purchases.
Find "Tetris Blitz" in the Windows Phone Store.