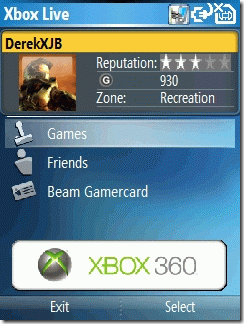 Shane Kim, Corporate Vice President of Strategy and Business Development had an interview with Kikizo in which Microsoft's Xbox strategy was discussed. Of course mobile gaming came up, with Windows Mobile getting a look in:
Kikizo: The mobile space is really interesting at the moment. I mean, iPhone is just a whole new thing right now. From a content distribution point of view, you guys already have something that's "up there", if you like, in Xbox Live…

Kim: That's right…

Kikizo: …but looking at the success of DS, the massive growth of PSP in Japan lately, and on a slightly different playing field things like iPhone, obviously you'll be watching this space but do you think there's room further down the line for it to fit with the Xbox brand?

Kim: Well, I do, and especially with respect to Live. We talked about Live Anywhere a few years ago. Live is the connective tissue. You're starting to see that now – we integrate Netflix, we integrate Facebook, we integrate Twitter – because we understand that customers don't want an island experience, they want to be connected to the rest of their lives. For us, it's a matter of focusing on 'when', because if we chased after a mobile or handheld opportunity, we would not have the resources and ability to do things like instant-on 1080p HD, Facebook, Twitter, Project Natal. And so we've chosen to focus on the living room experience from a hardware standpoint, if you will, but we're building a service in Live that will… will extend to other platforms. No question about it. So the question will be, how do we enter into that market – do we do our own device, do we create our own phone – that's a question for the company itself – do we continue to go down the Windows Mobile path, which is that path that we're on today, etcetera, etcetera. But believe me, we understand the importance of that device in people's lives. And the more we make Live about valuable service and add more content, and add more ways to connect with your friends through it, we're going to need to make sure that it's on all the important platforms in people's lives, including PC.
Its slightly reassuring to hear that the roadmap is still Windows Mobile, but it does not sound like Microsoft is too committed to gaming on the open platform.
Read the full interview here.