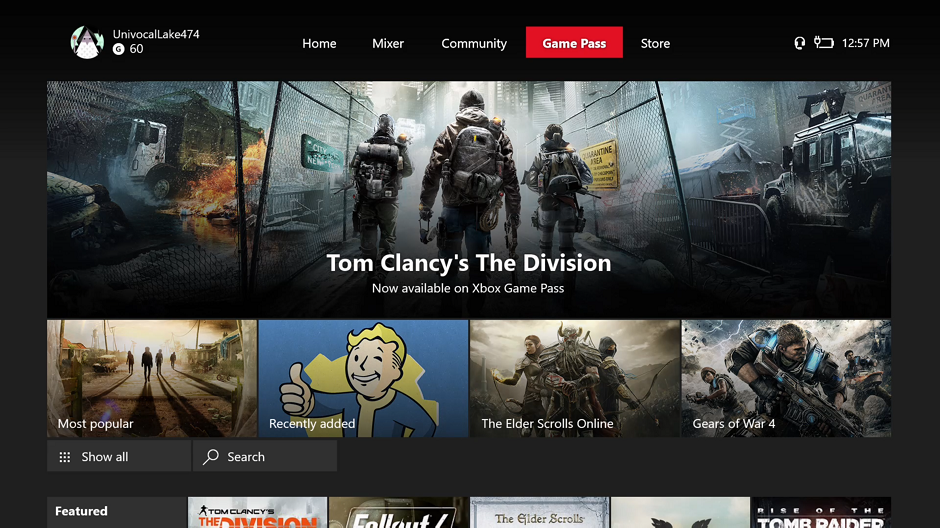 Early last month Xbox revealed that its Insider Program was getting its own Skip Ahead ring similar to Windows. Over the past few weeks those in the Preview Alpha Skip Ahead ring have mostly stayed in sync with those in the regular Preview Alpha ring, but today Skip Ahead members are jumping all the way to build 1810.
Skip Ahead members notably get early access to much more advanced builds than other Insiders, including Redstone 5. The current build available to Preview Alpha members is build 1806, which includes Redstone 4 features.
In the announcement on Xbox Wire, it states that build 1810 has much of the same features as 1806, which enabled FastStart for select titles and supported the beta Avatar app, but more will be detailed in the coming weeks. For now, you can read the fixes included with build 1810 below.
Fixes:
Groups
Renamed pins group now changes without the need for a reboot.
My Games and Apps
Fixes for titles using the FastStart technology.
 Narrator
Various fixes for the new Narrator languages.
System Performance
Misc. performance fixes in the platform.
Via: Neowin