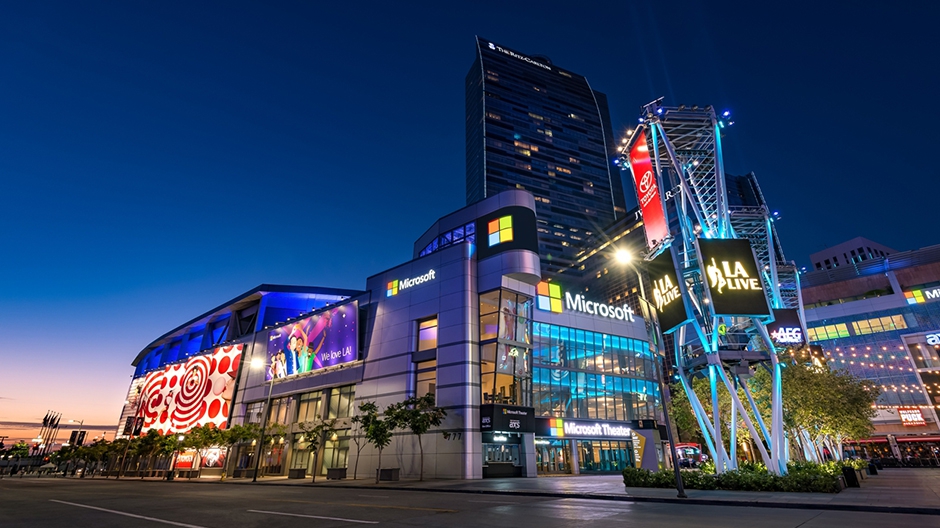 The second episode of Inside Xbox ended the show with some news regarding Xbox FanFest 2018. This year's festival is set to be the biggest yet.
While 400 people will get to take part in Xbox's FanFest festivities the Saturday and Sunday before E3, more fans will get even luckier. The company announced that 1000 fans will also be brought to Microsoft's E3 2018 press conference taking place at the Microsoft Theater in LA this year. Tickets to FanFest will be available for $45 and a random online draw will open up in a few days. Winners will be able to purchase two FanFest tickets.
Update: A press release from Xbox has provided more details regarding this process:
"Due to the tremendous demand for tickets, and in an effort to keep it as fair as possible for all Xbox fans, we're shifting the ticketing process to an online random drawing – fans who have an Xbox Live gamertag and are over the age of 21 will be able to submit their names for either ticket on our submission website. The submission website – coming soon – will stay open for several days before we choose winners. The winners of the FanFest tickets will be chosen first, and the drawing of Briefing-Only Fan Tickets will follow soon after.

We're switching things up in regards to our pricing this year, too. While there will be no cost for the Briefing-Only Fan Tickets, this year each FanFest ticket will cost $45, with FanFest ticket winners being able to purchase up to two tickets each."
As part of the swag bag given to attendees, this year's will include a custom Xbox jersey and a custom 2TB Sea of Thieves Seagate hard drive. For bonus points, it even glows in the dark. That's not all that will be included in the bag, but people will find out the rest for themselves at FanFest.
Microsoft is also expanding the FanFest idea by partnering with a charity to allow fans to pay it forward. Exact details regarding this are scant.
More information about FanFest 2018 will be revealed in the next couple of weeks.