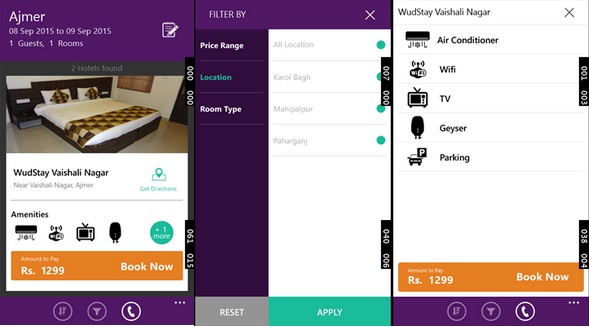 WudStay provides standardised and branded rooms to corporate and leisure travellers. WudStay also ensures that the customers get a quality experience and promises complimentary breakfast, free wifi, cable TV, clean washrooms and linen. Their official app is now available for download from Windows Phone Store.
WudStay brings to you a large network of branded and standardized hotels within your budget. Book a hotel with confidence as we will guarantee comfortable and clean AC rooms with free breakfast and wifi. Use our app to instantly get a room at your preferred locations. You don't need to pay by card and can easily pay at the hotel. Track and manage all your bookings from the app itself.
They are also planning to bring exclusive offers to the WudStay Windows app users.
Download it from the below links.