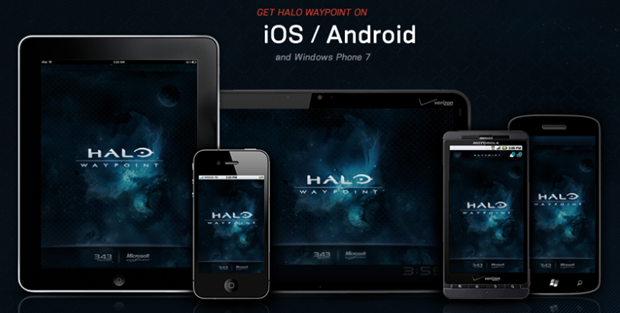 Rick has written to us about the download page for the Halo WayPoint app, which is available for iOS, Android, and if you peek really closely, Windows Phone 7 also.
Also the Windows Phone is not exactly front and centre in the panoply of devices, suggesting to me that either 343 does not know they work for Microsoft, or Microsoft does not know Windows Phone is their platform.
Do our readers agree Microsoft is seriously failing to promote Windows Phone on their own properties? Let us know below.
See the page here.
Thanks Rick for the tip.