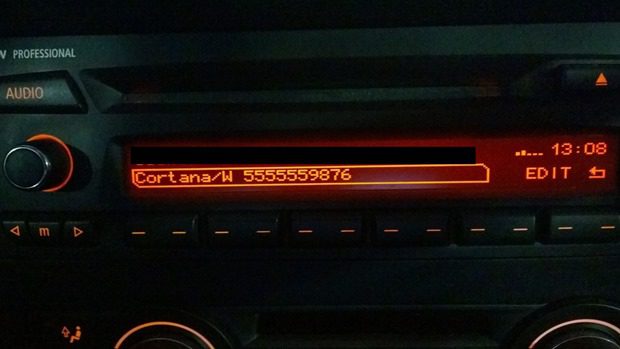 As revealed by earlier leaks, you can now call Cortana directly from your car kit without ever touching the phone.
The phone uses a trick number (555 555 9876) which will activate Cortana when dialled.  The feature works reasonably well over Bluetooth, though accuracy of recognition is of course reduced over the poor quality connection.
The main weakness of the feature is on the side of your car kit – if you are able to easily set up speed dial numbers it will work like a charm, but if your car kit does not support that then you may have to scroll down 20 contacts before you get to Cortana. Adding an underscore to the name (_Cortana)  may have solved that issue, but it is not something which can be fixed from the phone side as far as I can see.
Have any of our readers tried out this feature yet? Let us know below.
Thanks Pushkar for the picture.