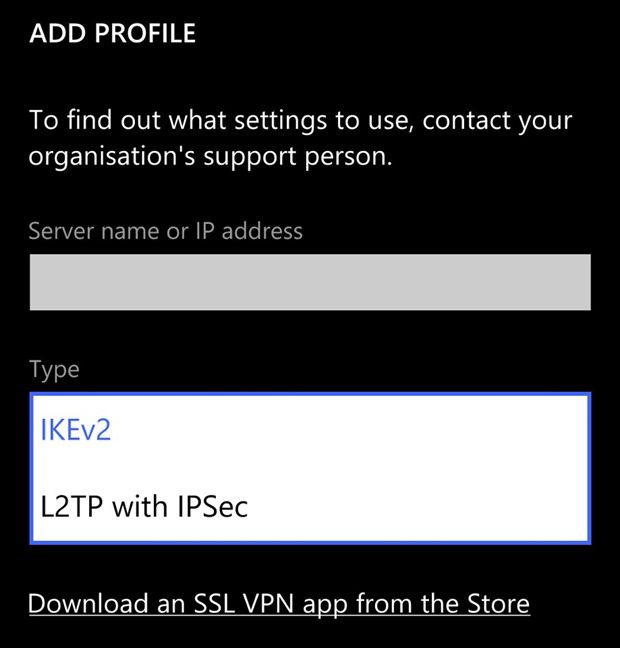 One of the unannounced changes in Windows Phone 8.1 Update 1 is the addition of a new VPN protocol.
Besides IKEv2, WP8.1 Update 1 now also supports L2TP/IPSec, a somewhat more common protocol.
Unfortunately it still does not support PTPTP, which is by far the most common VPN service available to consumers, but having more than 1 protocol is certainly progress.