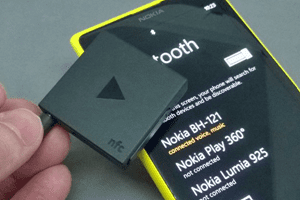 A2DP is an increasingly popular way to play back music, mainly due to the rise of Bluetooth speakers.  With the wide diversity of smartphones it is the one standard which works for all operating systems.
Unfortunately A2DP transfers audio in a compressed format which reduces sound quality.
The answer is aptX, a higher quality codec often used in professional products and increasingly for Bluetooth Audio also, allowing steaming of high quality music.
The leaks of today confirmed that Windows Phone 8.1 GDR1 will support aptX, and will also support AVRCP 1.4, which allows speakers (and Bluetooth stereos) greater control over the music streamed from a smartphone.
Audio/Video Remote Control Profile (AVRCP) 1.4, lets users browse media on your phone remotely, supports meta-data including the Now Playing list and supports basic search features.
The improvements should mean Windows Phone users get to enjoy the A2DP capabilities of the handsets even more, and have more access to the full range of the capabilities of their existing A2DP accessories.
Picture via Noknok.tv