eSense Q47 $110 Windows Phone 8.1 okostelefon bemutató videó
Chinese OEM eSense has shown off a new Windows Phone 8.1 handset, the eSense Q47.
The well specified Windows Phone, with a 4.7 inch HD screen and 8 megapixel camera is only 7.2 mm thick, making it thinner than an iPhone 5S (7.6 mm) and still sports a removable battery, all for only $110. It also has the full complement of sensors and supports dual-SIM.
See the full specs for the handset after the break.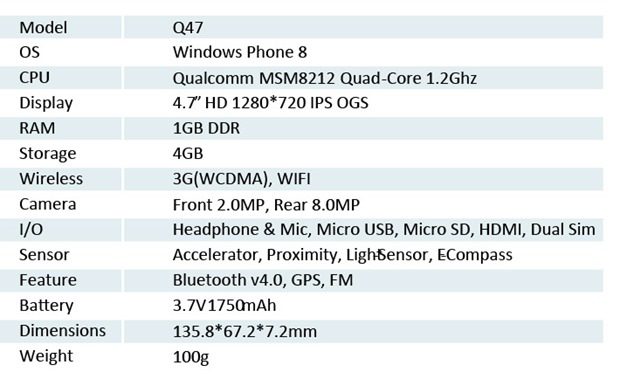 Read more about the eSense Q47 at the company's website here.
Thanks TR for the tip.