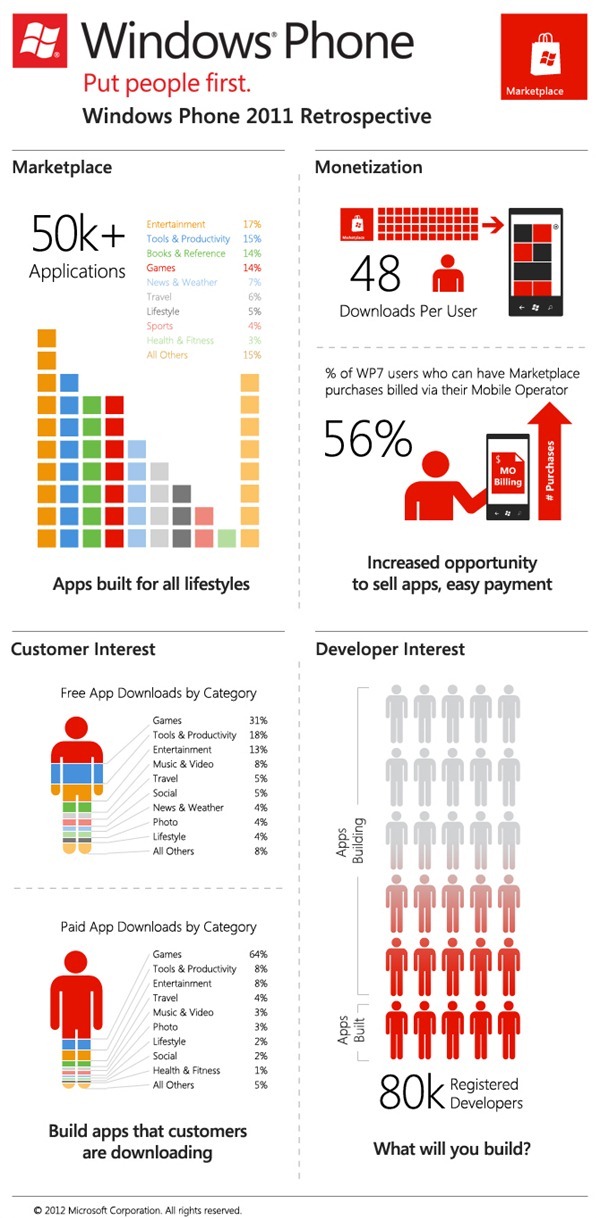 Microsoft has released an infographic about the most successful part of the whole Windows Phone 7 venture, Marketplace.
The graphic confirms that there are more than 50,000 apps in with games by far the most popular category.
It also shows only 1/5 of registered developers, about 13,000 out of 80,000, are releasing apps – getting this unpublished masses on board will likely result in a massive influx of apps.
It also reveals that each Windows Phone 7 user downloaded on average 48 apps in 2011.  Interestingly this is much more than the average of around 30 on Android but also significantly less than 83 per user on the iPhone.  It is however likely as Marketplace grows Windows Phone 7 numbers will increase to match iOS users rather than drop to low Android levels.
Operator billing is also very popular, with 56% of users using it.  It is well known that this function can increase downloads by up to 100%, and is as yet not available on iOS.
Via WindowsTeamBlog