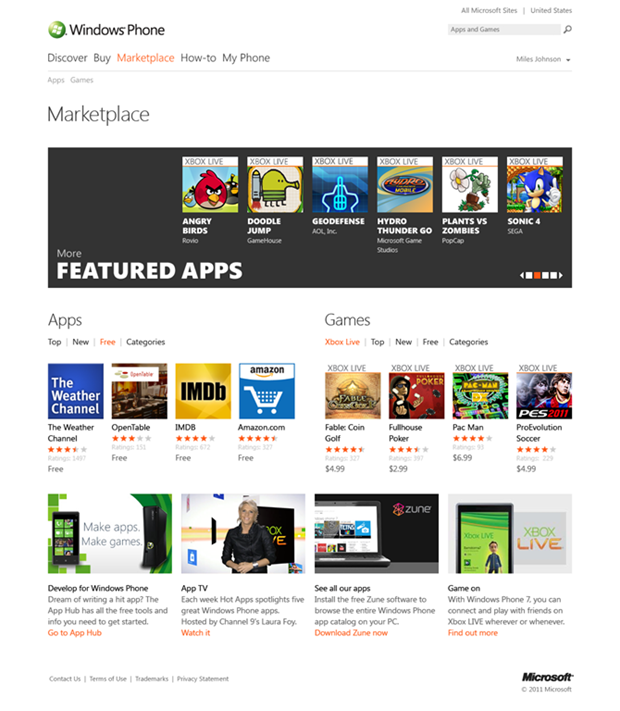 Microsoft has revealed some more details of the web-based app Marketplace that will accompany Windows Phone 7 Mango.
It appears the Web Marketplace will be more comprehensive than the current Zune store, including apps from all the supported languages and it appears allow users to choose apps from different languages.
Microsoft notes the web Marketplace will offer more screen area for promoting apps to potential buyers. Having apps on the website will also allow users to easily deep link to the website and share links via email, twitter and other services.
All apps will also feature in Bing Visual Search and when clicked there will open up the web marketplace. 
Apps can be purchases directly from the site, which will send the download link to the users phone via SMS or e-mail.  The site will also keep a record of purchased apps, which will make it easy to re-install all the apps on a new phone.
The site will also allow parents to impose parental control limits to minors with Windows phones.
Of course all this could have been achieved from the Zune software, suggesting to me the web store is more about allowing users who do not currently own Windows phones to browse the catalogue and see for themselves if its worth jumping in yet or not.