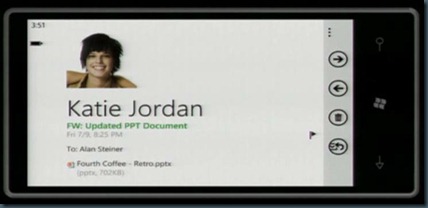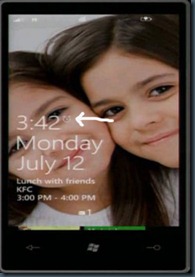 Just a few random screenshots of WP7 culled from around the web of apps or functionality I had not seen yet.
Shows the WP7 email client in landscape mode. You can see the video here at minute 11:36.
From the same video above showing an alarm clock icon by the timestamp on the lock screen at minute 3:20.
Bing translator app from this video at minute 2:20.
Screenshot of Shopping list, Stocks, Translator and Unit converter  apps.
Screenshot of Level app.
I wonder how many or if any Bing map apps are going make it into the OS?