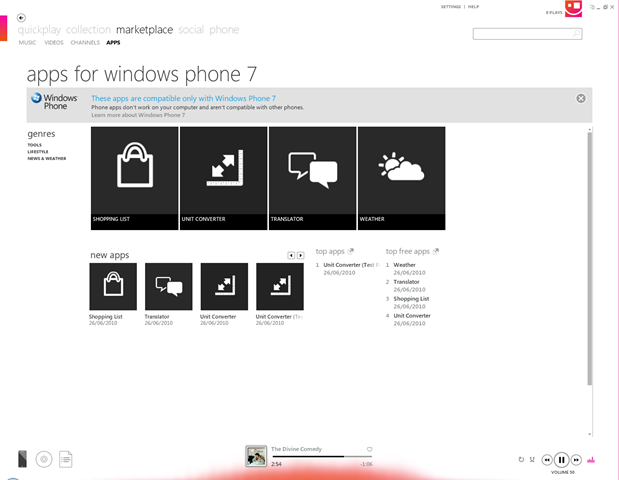 On Windows Phone 7 the Zune desktop client will take the same role as iTunes  with the iPhone.  This includes allowing the purchase of applications from the desktop. At the moment, the selection of software is fairly limited, but that should soon change.
What may be of interest, is that you can purchase apps on a desktop/laptop and have them installed over the air to your device, you can also write reviews of software from the Zune on desktop.
Click for larger versions.