Movember is about growing out facial hair for all of November, but many communities have used it to do some good and help out.
One example is the American Cancer Society, who have enabled people to create "groups" and help earn donations to help fight cancer. You might be asking your self why you are reading about a topic like this on a Windows Phone news website.
Andrew Long, a Windows Phone developer has put together a team of WP Developers to participate in No-Shave November while helping for the greater good. He hopes to see more Windows Phone devs join the team and reach the goal of $10,000. Currently the team has 8 team members and a total of $420 achieved. With 100 WP devs all getting 10 people to donate $10 each, the goal can be reached, but with more outside donations even faster (all links below). To help the team and support Windows Phone, Andrew also released an app to track the teams progress.
The team name is WPDevSU2C, which stands for "Windows Phone Devs Stand Up To Cancer".
"I know the community can come together to achieve some pretty great things," – Andrew Long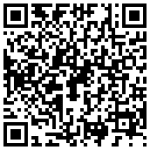 In his blog, he brings up an interesting point. The WP community is truly tightly knit. He gives an examples where any user can type in a question about WP with #WPDev on Twitter and they will most likely be answered in minutes. I completely believe that the WP community can help meet, or even surpass the goal of $10,000!
How to help:
Click or Scan the QR code to download his app #WPDevSU2C
If you are developer and want to join the team, or are just looking to help the cause click here!