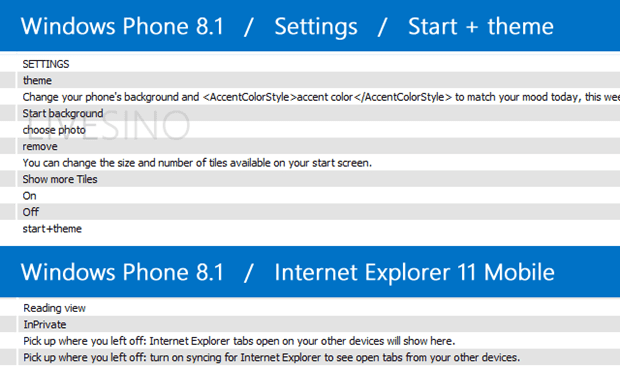 LiveSino.net have disassembled the  Windows Phone 8.1 SDK. dll.MUI file from the leaked emulator, and has been able to confirm some rumoured features.
One of them is the controversial ability to set a background photo as your start screen background. Apparently WP8.1 will also be able to automatically set your accent colour to match.
In addition the 3 column start screen may become optional for devices with smaller screens
Another less controversial and much wanted feature is the ability to sync tabs from IE11, already a feature in Windows 8.1.  The browser will also support a Reading mode to reformat articles for easier readability, and also an InPrivate browsing mode.
It seems that Windows Phone 8.1 is very much shaping up to be the one that will address every complaint users ever had about the OS.
Via The Verge.com