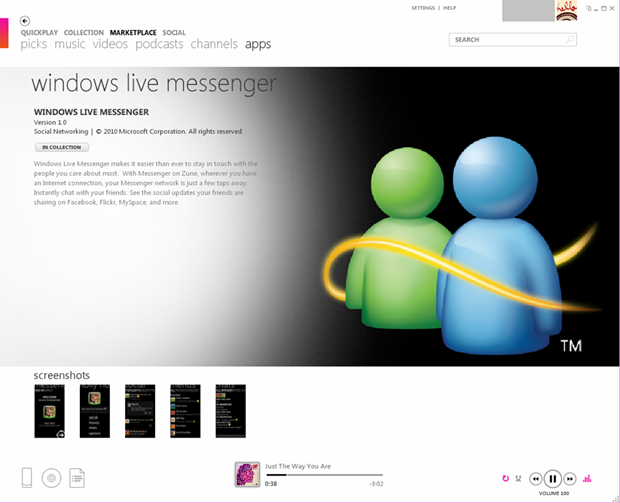 Our partner LiveSide.net reports that Windows Live Messenger for the ZuneHD is now available for selected users. 
The software is full-featured, with supports for Messenger friends list & chat, as well as a social feed (similar to the desktop client) and Facebook chat. Hopefully the same range of features will also be available on Windows Phone 7.
Read more at LiveSide.net here.