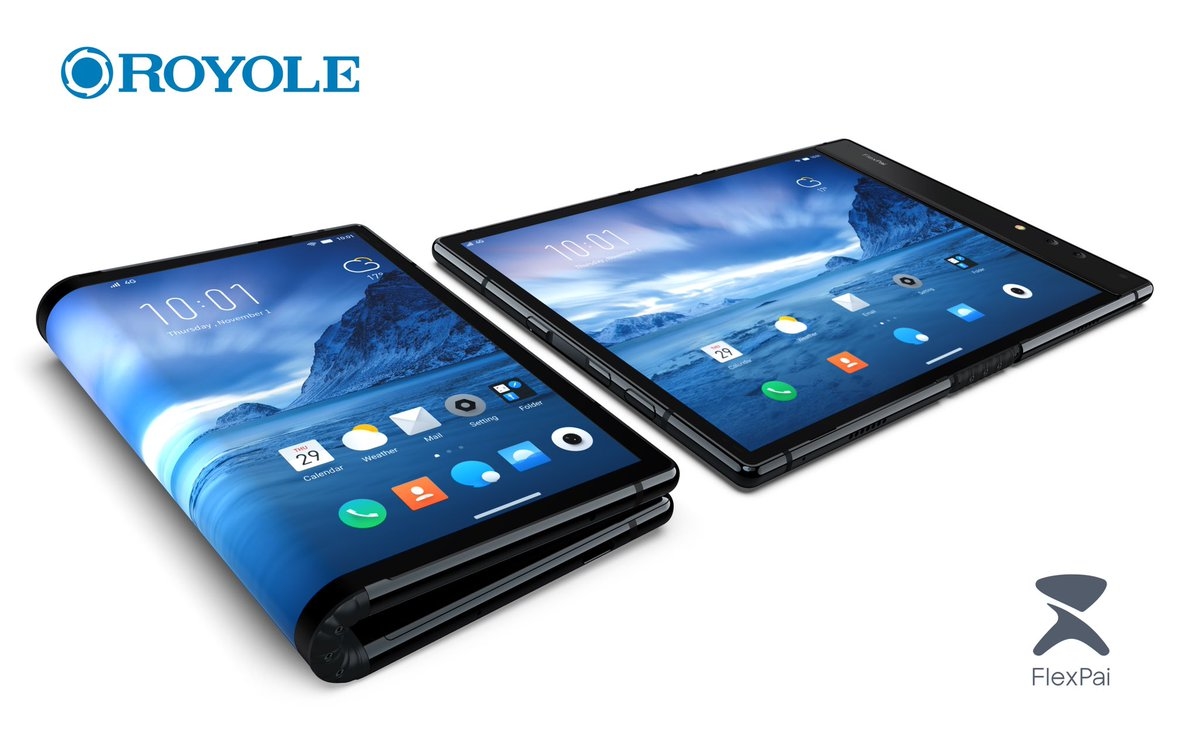 Companies like Samsung and LG have been working on foldable devices for a long time now. However, we only got a chance to see prototype devices from the companies.
The first commercial foldable smartphone, FlexPai, with fully flexible display was launched by #Royole on Oct. 31, 2018. Unfold the next decade! #foldable #foldablephone #foldablesmartphone #flexibledisplay pic.twitter.com/IQyzqM8gnS

— Royole Corporation (@RoyoleOfficial) October 31, 2018
While a majority of the companies are still working their way around a foldable display, a Chinese company by the name Rouyu Technology is ready to launch a foldable phone tomorrow. Called the FlexPai phone, the phone has a massive display which can be folded in half from the middle and comes with a 6 GB RAM and 128 GB of storage. You can check out the device in the video below.
The device will cost $1291 and will be available in China starting tomorrow. What do you think about the device? Will you buy it or not. Do let us know your thoughts in the comments section below.