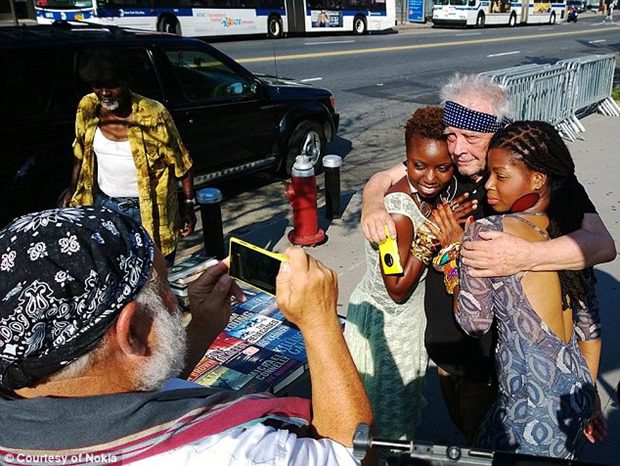 Nokia has been seeding Nokia Lumia 1020's to photographers all over the world, and recently scored a major coup by getting two of the most famous photographers, Bruce Weber and David Baily, to try out their new Windows Phone camera.
The two photographers took the camera phone to Harlem in USA and captured more than a 1000 photos, of which 30 will be shown at a free exhibit in Shoreditch in London soon.
David Baily was familiar with using phone cameras, but Bruce Weber had never used a digital camera in his life.
Both photographers admitted they were impressed by the capabilities of the 41 megapixel smartphone.
'This is the first time that I have used a mobile phone for my work, said Mr Weber. 'Nokia has created a smartphone which not only matches the capabilities of many high-end cameras, but in most cases surpasses them. It simplifies creative photography.'
Mr Bailey  was equally impressed. 'The level of detail you can capture using a Nokia Lumia 1020 is nothing short of breathtaking,' he added.
Neither were particularly into apps, and Weber could not really see the point in Instagram for example.
'I don't know if I like the idea of sharing with a lot of people, you know, not that I'm doing so many interesting things, but it seems weird to me,' he says.
I guess that would make an amazing Windows Phone camera phone ideal for him.
The pictures will be displayed in London between 13 and 21 September at the Nicholls & Clarke Building in Shoreditch. For more information, visit Nokia.com/photography.
Via The Dialy Mail.com, thanks JamesSB for the tip.