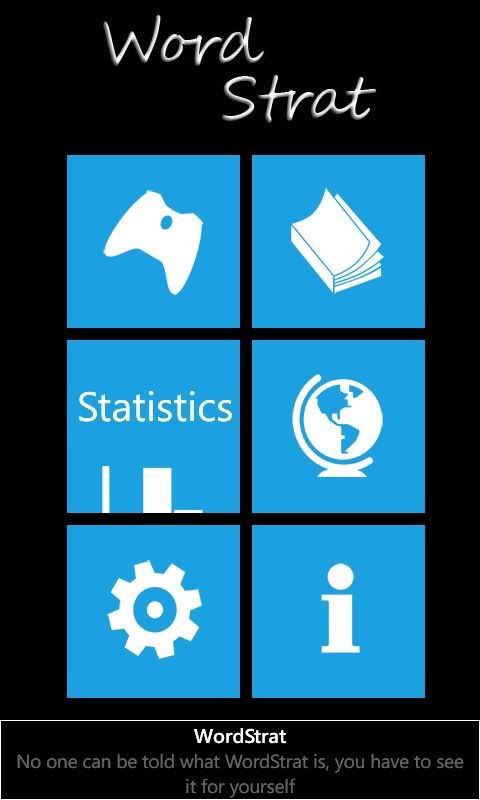 WordStrat is a metro-inspired word puzzle game with a few extra twists.
During the game you are presented with a 4×2 grid of letters with which you can combine to make words. This all sounds pretty standard, however you have a variety of skills at your disposal. Each skill has a different ability and is designed to help you in various ways throughout the game such as rewarding you with bonus points, scoring additional time and even finding words for you.
However, things aren't as easy as they seem as certain words have been rigged to activate booby traps which will hinder and slow your progress. These booby traps range from camouflaging your letters so that it makes them harder to see, to causing absolute chaos by randomly flipping your tiles every few seconds.
All in all, WordStrat is a fast thinking, fun and addictive word game which has the following features:
A wide variety of unique skills & booby traps
Keep track & view the statistics of all your past games
Find out how you rank globally & in your country
Post-game analysis allow you to see how well your skills performed
Integrated online dictionary for quick definition lookups
Quick, clean & simple design with fluid animations
Fast thinking, fun & addictive
You can download WordStrat for FREE from the Marketplace as well as follow us on Twitter or Facebook for the latest news on upcoming betas and updates