Two new social games has arrived in Windows Phone Store recently. Both are from Zynga, one is Words With Friends and the another one is Draw Something.
Words With Friends: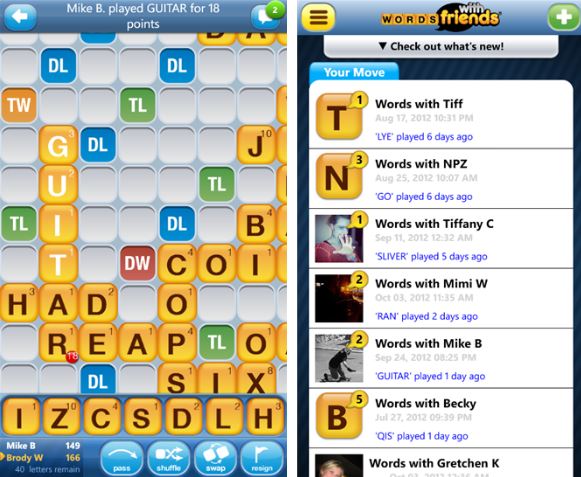 Game Features:
• Simple and familiar gameplay you know and love
• Turn-based design lets you play up to 20 games simultaneously
• Play with your friends or match-make instantly with a random opponent
• Connect to Facebook to find even more of your friends to play
• Stay in touch with friends and family with in-game chat messaging
• Push notifications tell you when it's your turn
Draw Something:Â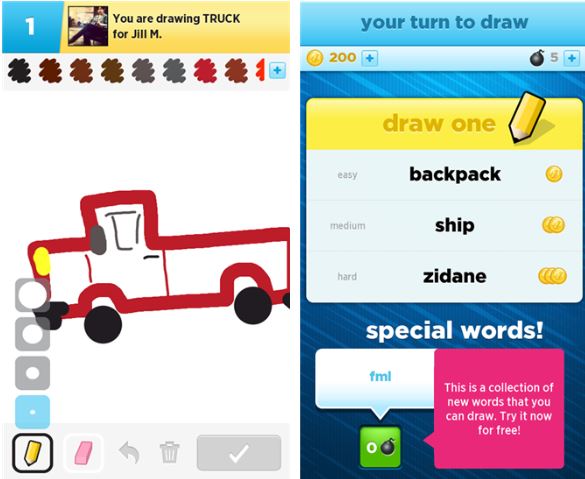 Game Description:
Play the ad-free version of Draw Something, the most popular social drawing and guessing game on Windows! Experience for yourself the laugh-out-loud game your friends are raving about. Plus enjoy these special bonuses:
? 2500 Words to Draw
? 200 FREE Coins
? 5 FREE Bombs
ADDICTIVE FEATURES
? Play with Friends on Android and iPhone/iPad!
Challenge friends on Facebook or Twitter, or be automatically partnered with new gaming buddies.
? Turn-based Gameplay
Perfect for gamers-on-the-go! Take turns drawing and guessing at your own pace.
? Leaderboard
Rally back and forth with friends for the most "Turns."
? Color Packs
Turn simple doodles into rich masterpieces with color packs.
? Bombs
Stumped by a difficult word? Exchange it for a new one by exploding it with a bomb.
Both the games $2.99 with free trial available. Find Zynga's Words With Friends and Draw Something in Windows Phone Store. If you are a Nokia Lumia user, you can download these games for free from Nokia Collection here and here in Windows Phone Store.