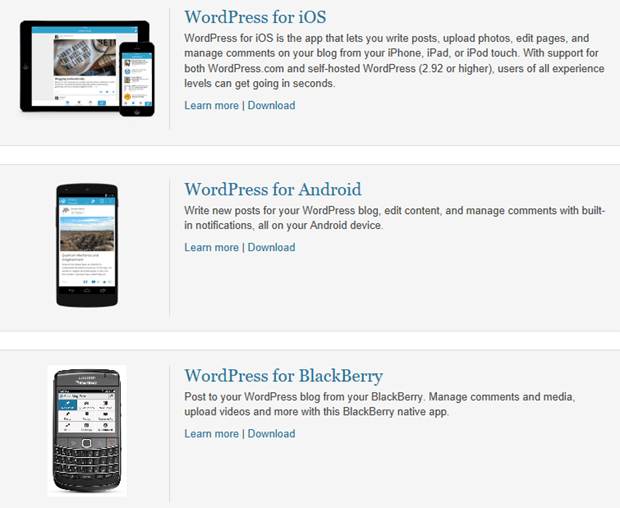 It seems WordPress has given up supporting Windows Phone.
The company has had an app in the Windows Phone Store for some years, and after actively developing it for some time, they stopped updating it a year ago, on the 15th June 2013.
Now in March this year it appears they removed the app from their website, indicating that a mobile app only exists for iOS, Android and Blackberry (7 and 10).
While the app is still available in the Windows Phone Store, the development blog has closed, suggesting it will only take a minor incompatibility to make it useless.
On WordPress's support forums a forum moderator confirmed:

It is rather uncommon for a company these days to step away from the 3rd largest mobile OS, and as Windows Phone grows we hope WordPress will reconsider their move.