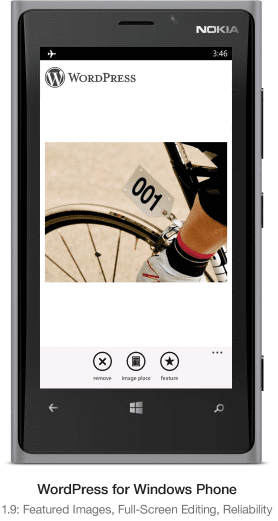 WordPress for Windows Phone has seen another update to version 1.9.
Besides the usual bugfixes, which total more than 20 in this build, the software now also brings some new features.
New in this version is a full-screen editing mode, which allows one to see more of the article while editing.
Unfortunately it still lacks a WYSIWIG mode, something which does not even exist on the iPhone version.
The software now also allows one to specify an image as a Featured image, a very useful feature for some themes, and allows better manipulation of the position of images (see the screen shot right).
Keep an eye on the developments and let the team know your opinions and request on their blog here.
Find WordPress for Windows Phone in the Windows Phone Store here.
Via Nokialino.it