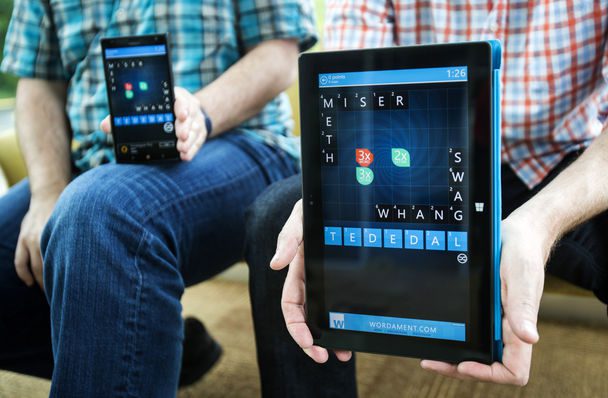 Wordament is a real-time continuous word tournament. Players compete on the same board with everyone at once. Rounds offer challenges such as two- and three-letter tiles, themed words, speed rounds and more. It started out as a Windows Phone exclusive and now available across all the major mobile platforms.
Now, the developers behind this game have come with a sequel named "Snap Attack". Snap Attack will also be a free to play game, that will offer Scrabble-type game play in which players receive seven letters they can use over and over to make words during a 2½-minute session. The letters snap into place on the game board, which has a few words in place to build upon. After each round, gamers are shown words they could have created and how their score ranks on a global leaderboard.
This "Wordament Snap Attack" game will available for Windows Phones and Windows PCs tomorrow (Tuesday), and in this summer for Android and iOS devices. Read more about it from the link below.
Source: Seattletimes