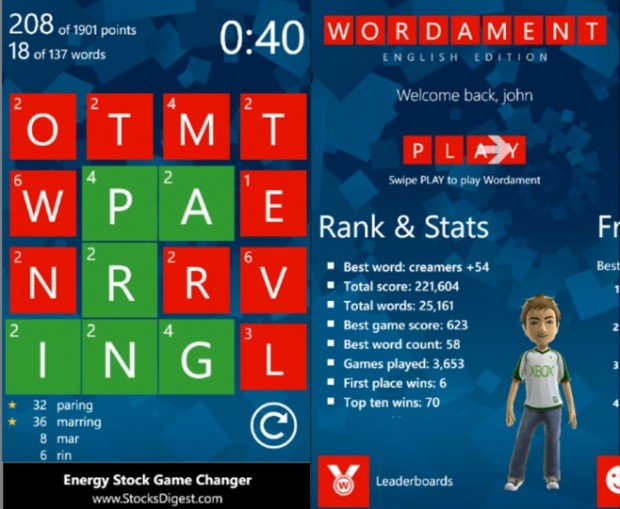 Wordament, the Windows Phone exclusive game received an update today. The new v2.1 includes no.of improvements over the previous version such as the support for new backgrounds, guest mode support, etc,.
Change log:
– A completely updated visual design with beautiful backgrounds
– By Request- 'Contains'- reveal every word a tile makes up on the results screen
– Guest Mode- let someone else play, without compromising your stats
– Multiple Languages- Currently UI only, but watch our blog for information on updates
– Now with sounds! (Optional in the options menu)
– Performance Improvements
– Much, much more!
Read about the update in detail from Wordament's blog. 
Download it here from the marketplace.