Is Copilot the best AI companion out there? Help us find out by answering a couple of quick questions!
Microsoft announced a new test that will allow Insiders to use the industry-standard zoom keyboard shortcuts in Word for Windows and Mac.
Despite existing for four decades now, Word for Windows and Mac still lacks the capability to use the Ctrl +/– combination to zoom in and out documents. Meanwhile, it has been available for Word for the web (and browsers) for a while now, making the capability undeniably overdue. Nonetheless, this should arrive soon for Word for Windows and Mac users. According to Microsoft, it is now rolling it out to its Beta Insiders running Windows Version 16.0.15831.20174 or later and Mac Version 16.67.1113.0 or later.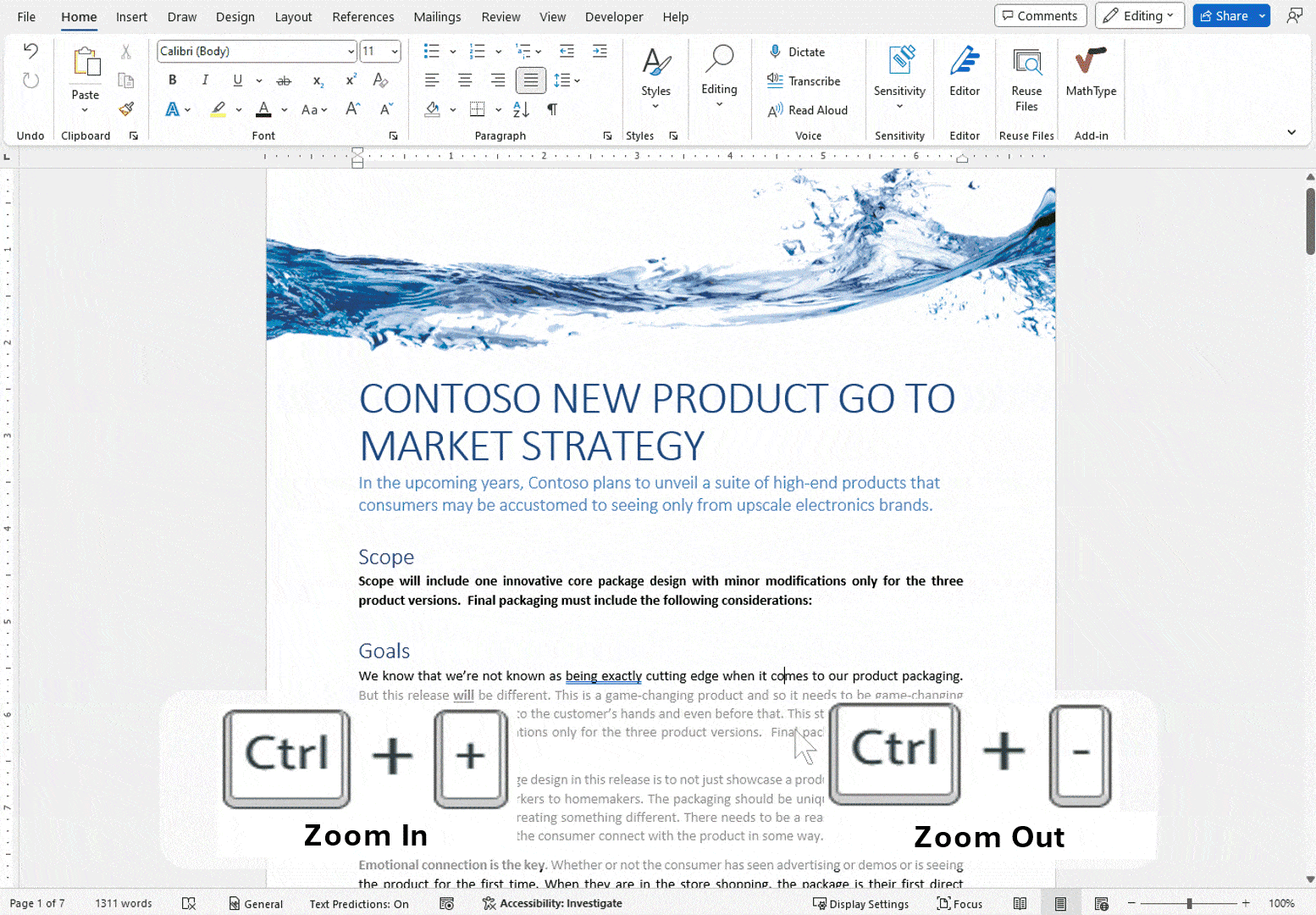 Aside from the familiar Ctrl +/– combination, the test allows the use of the Ctrl key and mouse scroll to zoom in and out of the documents. Microsoft also added the capability to return to a 100% zoom view using Ctrl + 0 keyboard shortcut. Aside from these controls, the test involves adjustments to some existing shortcuts, said the company.
Prior to this announcement, Microsoft also rolled out the "Paste Text Only" keyboard shortcut to Insiders. Like the zoom controls, the Ctrl + Shift + V (Cmd + Shift + V on Mac) shortcut was previously unavailable to Word for Windows and Mac. Microsoft, nonetheless, explained the reason behind the late introduction of such capabilities.
"While the engineering team continues to work on new features for improved user experiences with refreshed and more advanced technology, we don't always have the opportunity to revise pre-existing behavior," said Microsoft Word Product Manager Ali Forelli. "In the case of keyboard shortcuts, the industry standard has diverged from Word's initial implementation of these features. Indeed, users expect that Ctrl + Shift + V will paste plain text, so when this doesn't work, the experience can be frustrating. The Word team heard about this problem from users, so we're updating keyboard shortcuts as a direct response to your feedback. Accessibility is a priority for Word, and we want to make the cut, copy, paste experience as seamless as possible."