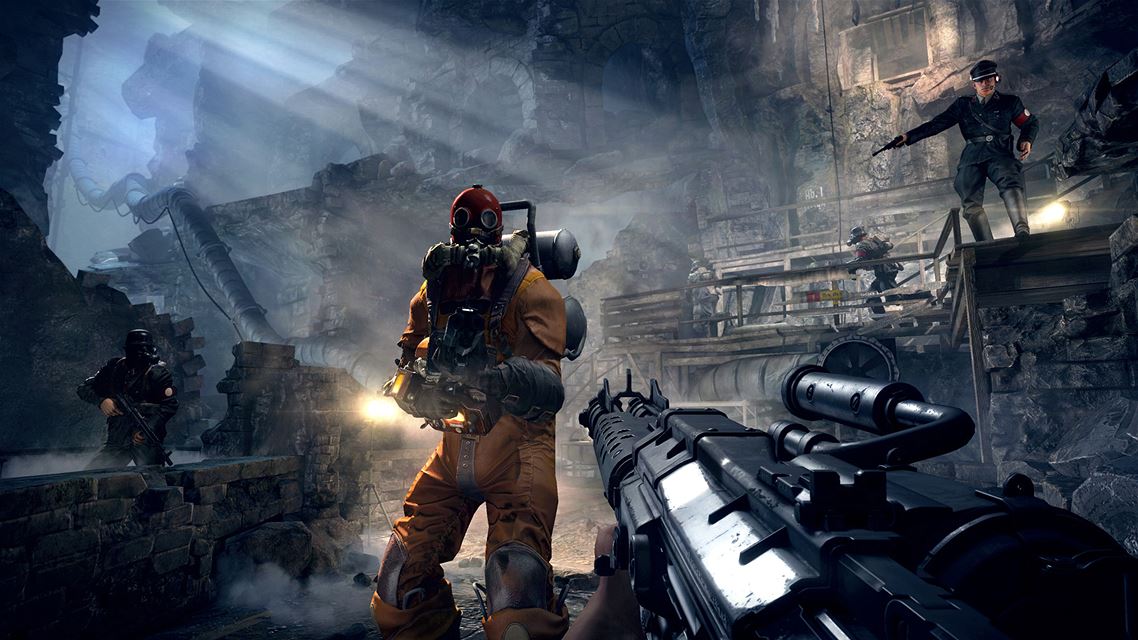 Update: The game will feature a season pass which will allow you to play as other characters like a professional athlete and spy.
---
Wolfenstein II: The New Colossus is coming out in October but today we got some new footage. Many outlets were given access to the title a few weeks ago and the embargo just lifted. You can take a look at the first 45 minutes here. An exhilarating adventure brought to life by the industry-leading id Tech 6, Wolfenstein II: The New Colossus sends players to Nazi-controlled America on a mission to recruit the boldest resistance leaders left.
Fight the Nazis in iconic locations such as small-town Roswell, New Mexico, the bayous and boulevards of New Orleans, and a post-nuclear Manhattan. Equip an arsenal of badass guns, and unleash new abilities to blast your way through legions of advanced Nazi soldiers and uber soldiers in this definitive first-person shooter. Wolfenstein II: The New Colossus looks to be an absolute sensation when it comes out. Lastly, for those wondering, the game is expected to run at 4K 60 FPS on Xbox One X.