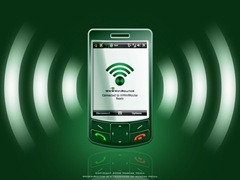 We have posted before that, with HTC's release of WIFI Internet sharing, WMWifiRouter was obsolete. When faced with such a challenge a company can either fold or raise its game to a new level.
Today Morose Media opted for the second option, releasing version 2.00 of its award-winning WMWifiRouter software.
The new version bring many improvements, including:
All languages have been updated, and we've added support for Dutch, French and Spanish
The multilingual version now loads much faster
Massive amounts of code were added to ensure Wi-Fi stability on those devices with "sensitive" Wi-Fi drivers
On most of the devices WMWifiRouter is able to use Bluetooth with, multiple simultaneous Bluetooth clients are now supported
New Wi-Fi connections now pop up a notification with the details of the device that connected
Power management has been improved, and an option has been added to allow the screen to turn off without manually using the power (or end call) button, for both PocketPC (professional, touchscreen) and SmartPhone (standard, non-touchscreen) platforms. .
Command line options have been added for the power users
Some features that are not supported on your device will be automatically hidden
Many other features
The software is available for download immediately through the WMWifiRouter.com website, Windows Marketplace for Mobile, and select resellers, and is a a completely FREE upgrade for all registered users.
For everyone else, whether the improvements are worth € 14.99 remains to be seen.
Read more and find the download links at MoroseMedia here.