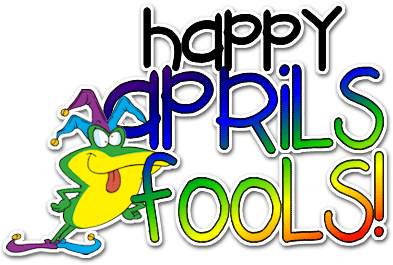 April's Fools Day has been a bit of fun for years, but recently has begun to jump the shark. Sure, one joke inserted in 10 stories of real news is fine and fun, but when every story is false it can get irritating.
We therefore pledge WMPU will be an April's Fools Day free zone today, even if that means every story has to be an editorial 😉
To help our readers out, we will also post a list of Windows Phone stories which stretch our credulity a bit below. 
MyNokiaBlog: Press Release: Nokia rebuilds Ovi platform, rebrands 'Here' maps back to 'Ovi' Maps, Nokia Music to 'Ovi Music'
Espoo, Finland – Starting with the Nokia Lumia 520 and 720 devices reaching availability in April, the first Nokia services on these handsets will be rebranded back to the iconic 'Ovi' services in a transition expected to continue into early 2014. Each of the services under the Nokia and 'Here' umbrella will simply be rebranded back as Ovi, with no planned disruption to the service roadmaps.
MyNokiaBlog: Windows Phone Store Link to Instagram?
I'm not quite sure what this is. It appears to be Instagram on the windows phone store. It appears to act like the real store, I mean my user account is there on the top corner :/
Reddit: This was pretty bad joke, did it happen to anyone else ?
http://i.imgur.com/AcNLcLb.jpg http://i.imgur.com/kuCcHDw.jpg
I almost sh*t myself when it stopped at 39%. Made me chuckle though, but just when I realized it wasn't Microsoft joke.
WindowsPhoneDaily: Nokia announces Seidhr, a Google Glass competitor with a Metro interface (Video)
The slew of major announcements continues today, and once again Nokia has revealed inspiring news. Get ready to meet your maker Google, because Nokia has announced the Google Glass competitor absolutely no one on Earth expected to see today, codenamed "Seidhr".
Please add your own in the comments also.