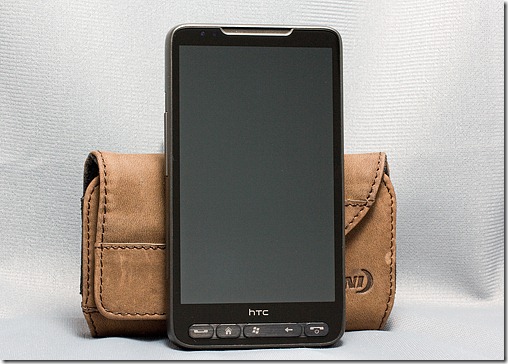 WMExperts have reviewed the HTC HD2, and seem to be more satisfied than most with the device. The felt the device was very responsive, the large screen bringing a new dimension to photos, videos and web surfing and found both the picture and video quality to be amongst the best they have seen on a camera phone yet.
Their main complaint appeared to be the protruding camera lens, which they felt made the device wobbly on a table and placed the lens unit at risk.
They concluded:
I had concerns that the HD2 was simply going to be too big. The initial pictures gave me the impression that it couldn't be comfortable to carry, hold or use. I'm glad that first impression was way off target.

I found the HD2 very comfortable, and the large 4.3-inch screen a joy to use. The capacitive screen is nice, but had HTC chosen a resistive screen, I believe the HD2 would still be a solid performer. Call quality is very good and the Snapdragon processor moves things along nicely.

My only nit with the HD2 is the camera design. I would have preferred a flush backing to the phone to make it more contoured and maybe more secure from accidental drops. Performance wise, the camera is amongst the best I've used.

So, would I go out and buy a non-U.S. model? I'd be reluctant to take the plunge because I have gotten too accustomed to 3G data speeds, and a U.S. version likely is on the way.  If you can live without 3G, then it may be worth considering.
Read their full review here.