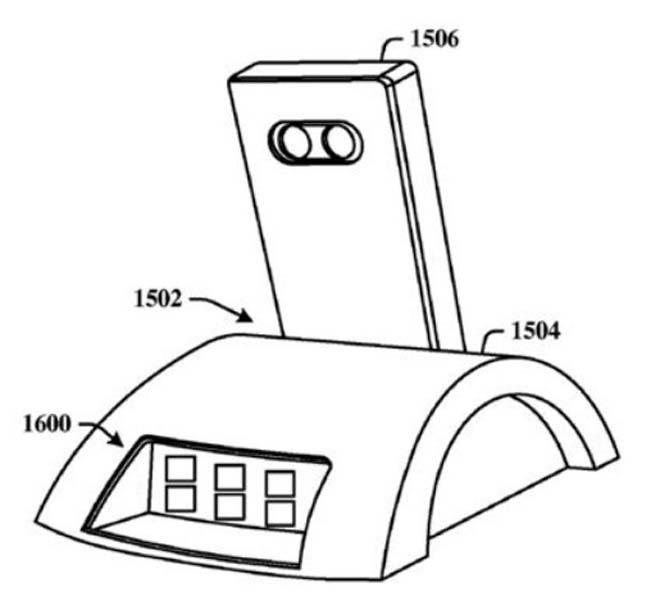 Veteran Microsoft watcher Mary Jo Foley has posted that Microsoft will show off "Windows Mobile 10" to press and analysts around the 20th January.
She also revealed that, according to her sources, Microsoft will not only be showing off ARM phones and tablets powered by the OS, but also Intel devices.
Now of course if a Windows 10 Phone is powered by an Intel chip, there is really no reason it should not have a desktop, besides of course the incredibly cramped screens and lack of good input devices.
What however if the desktop was only enabled when the device was docked with a larger screen and keyboard?
Microsoft in fact has a patent for a"smart interface system" for smartphones, which includes the diagram above, which shows a dock that would include an output for an external display, an ethernet jack and a USB hub, among other things. 
The patent, from 2009, notes "By detecting one or more of the externals systems the smart system can automatically select the user profile to employ," which sounds suspiciously like Microsoft's new continuity feature.
The approach has been tried several times by Android OEMs, but of course Android lacks any compelling reason to use it on the desktop.
In parts of the world where Windows is still strong but Windows Phone is weak (like China for example) this would offer a killer feature to add value to handsets running the OS, and would allow several users to share peripherals.
Now of course despite the patent there is in fact no evidence Microsoft is planning to do this, but I would certainly feel the potential of an Intel chip is wasted with no option of accessing the desktop.
Do our readers agree?