Xbox's plans to enhance more Xbox 360 games for Xbox One X may be including a popular title in the near future. This is all according to an ad for The Witcher 2 on the Xbox dashboard initially spotted by a Reddit user.
The ad reads "The Witcher series. Play Witcher 2 enhanced for Xbox One X." It could have easily been a typo, but the art featured is that of The Witcher 2, not the third game. The ad hasn't been removed yet and you can go on Xbox's dashboard right now to see it for yourself, as I have done. You can view the picture I took below.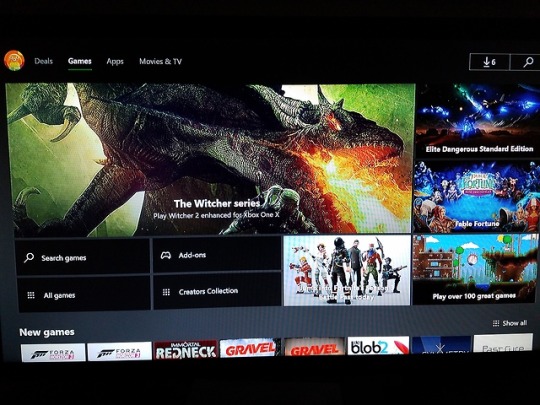 The Witcher 3: Wild Hunt is already Xbox One X enhanced with 60FPS, 4K resolution, and HDR support. It is unknown what enhancements The Witcher 2 will receive.
Albert Panello has already confirmed that a new batch of Xbox 360 games would become Xbox One X enhanced soon, so we could be seeing this is the coming weeks.
Until then, you'll have to be content with playing The Witcher 2 on Xbox One through the backward compatibility program with no enhancements. If you don't yet have the game, you can purchase it for $19.99 on the Microsoft Store.
Via Eurogamer