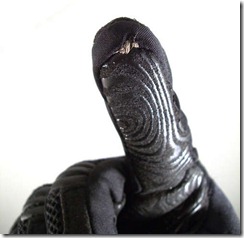 Capacitive screens are of course a blessing and a curse, and in the winter the curse side is more evident when you find your favourite gloves no longer work with your brand new HTC HD2.
Instructibles have the solution, with a quick tip for turning your standard gloves into ones suitable for a capacitive screen by the simple expedience of sewing in some conductive thread in the finger and thumb area.
See Instructibles here for the simple and detailed instructions.
Via Mobilemag.com