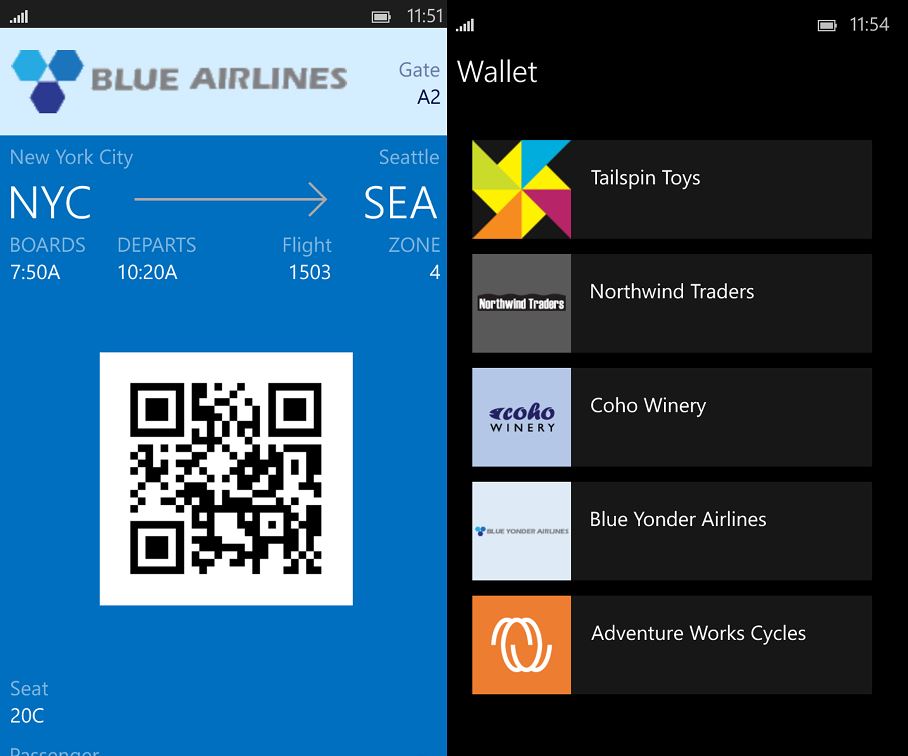 Microsoft have updated their Wallet app for Windows 10 Mobile.
The update comes without an updated change log, suggesting nothing much new has been added to app, which can be used to keep your loyalty cards and boarding passes organized on your phone.
The updated app can be found in the Windows Store here.
Developer:
Microsoft Corporation
Thanks