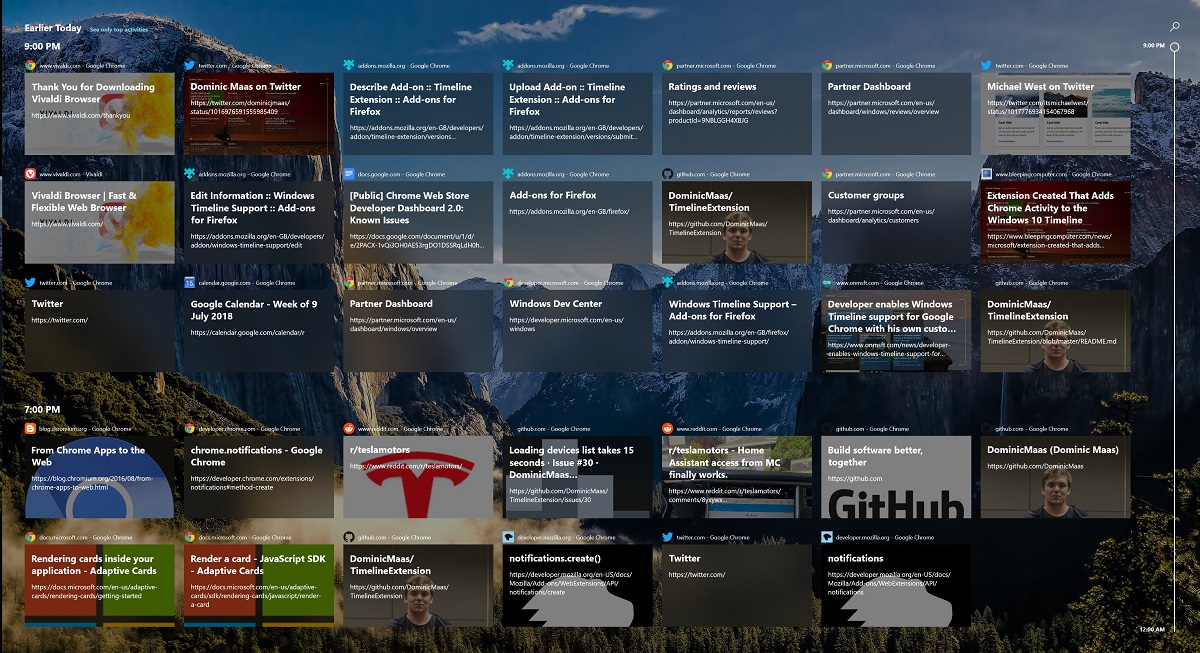 A week ago we reported that the 3rd party Chrome extension which synched your browsing history to the Windows Timeline has been pulled due to copyright issues, related to using the Windows brand in the name.
Today we are happy to report that the extension, now called merely Timeline Support,  is back in the store and can be found here.
The extension, by Dominic Maas, lets you:
Sync your browsing history to Windows Timeline, access it at a later date or on another device with the same Microsoft Account.
Adjust how many seconds you have to be on a page before it's stored in Windows Timeline (by default, 8 seconds).
Continue browsing on another device quickly by 'pushing' your current active tab to other devices sharing the same Microsoft Account.
It is also available for Firefox and can be found here.