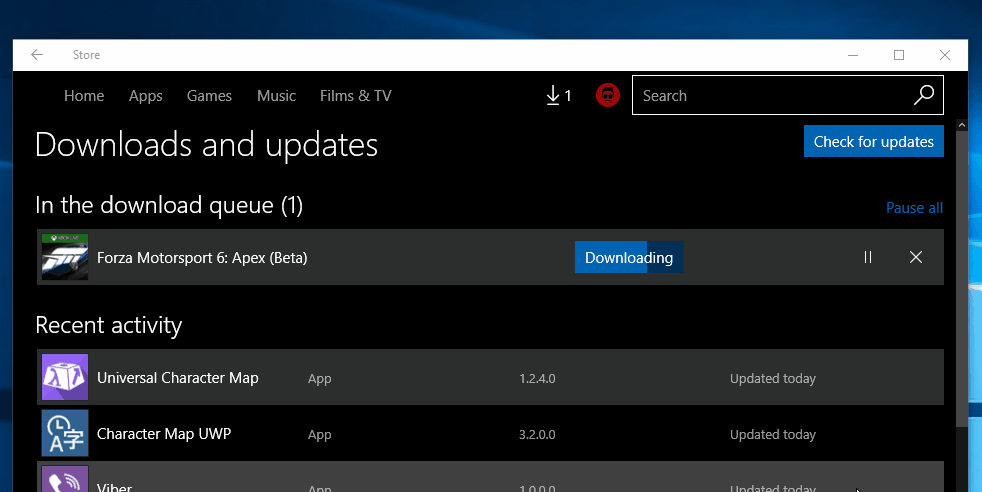 The Windows Store is great. It's not perfect, and it doesn't include the small things that can play a huge role when it comes to improving the user experience. Well, it seems like Microsoft is listening to Windows Insiders, and the company will soon be adding a much-requested feature to the Windows Store in Windows 10. With the upcoming update for the Windows Store in Windows 10, users will be able to open an app's listing on the Store directly from the Downloads & Updates section. Currently, Windows 10 users need to search for the app if they want to open the app listing, even from the Downloads & Updates section — however, with the upcoming update, accessing app listings for currently downloading/uploading/installing apps will be a lot easier.
Alongside this new feature, Microsoft will also be adding a new Game Clips section where users will be able to find game clips for games such as Forza Motorsport 6: Apex:
Gallery

It is worth noting that Microsoft has made a number of user interface improvements internally for the Store. As the company is still working on the user interface, it's quite rough at the moment, and it will probably look a lot more polished when it's released to the public.
For those wondering – yes, these features are coming to Windows 10 Mobile as well. While we are not quite sure when the new Store will be coming to users, it is possible that the company will release this to Insiders sometime soon. As for the public, this update will probably come with the Anniversary Update for Windows 10, which is expected to arrive later this July as a free upgrade.