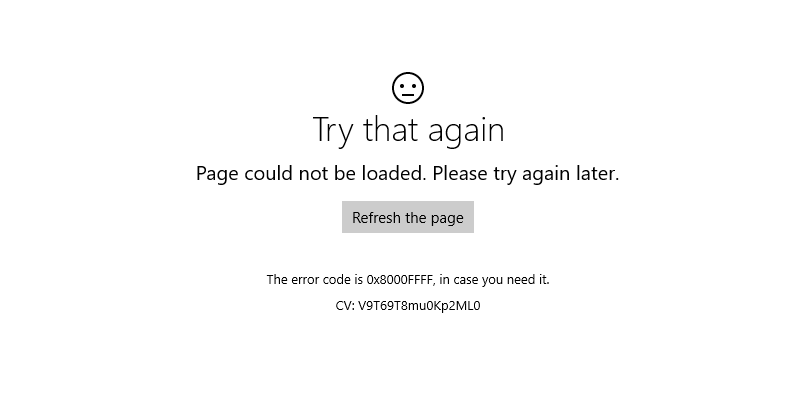 [UPDATE]
The Windows Store seems to be back online. You can find the original article below.
If you're unable to load the Windows Store right now, you're not alone. It's currently not loading for plenty of people in multiple countries – including us. While now official reason has been given, one could assume that the surge of traffic caused by Halo 5: Forge coming to the platform might have caused it.
@windowsstore is offline in #Italy on PC, phones and other. pic.twitter.com/eCFSZTC4ln

— Rudy Padovani (@RudyPadovani) September 8, 2016
tell me more about this error code @windowsstore pic.twitter.com/nA4tvImuGT

— Mirjana Suru?i? (@mirasimic) September 8, 2016
https://twitter.com/SolVanHeart/status/773909974883840000
The Windows store is down because people want Halo 5: Forge, this is great xD

— Whoopsie-Gear (@ProGear360) September 8, 2016
The Windows Store will likely be back soon, and this post will be updated when it is.
What do you think about this? Let us know in the comments below!