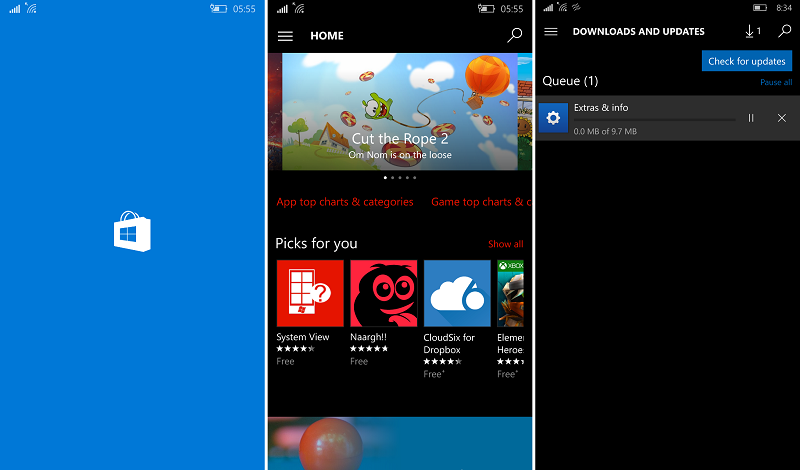 Microsoft has pushed another update on Windows 10 Mobile Store and it is the Windows Store app which got updated. The update seems to be a major update as it has some new UI improvements. So let's go ahead and check the new changes in the Windows Store.
The first thing to notice is the performance improvements. The app is fast and more reliable than before. Also the splash screen now stays in the middle rather than moving to the bottom right when you open the app.
Also the app gets a UI refresh. The pages look more polished and the download section gets better UI. The "Check for Updates" option is moved on top right and the updates show more details in portrait mode.
Last but not the least, landscape mode ditches the Hamburger menu and gets various categories. Also with tabbed headings along the top you can see account settings all under your (circular) user thumbnail on the top right.
Note: Users with lower resolutions may see the hamburger instead of the landscape optimized view.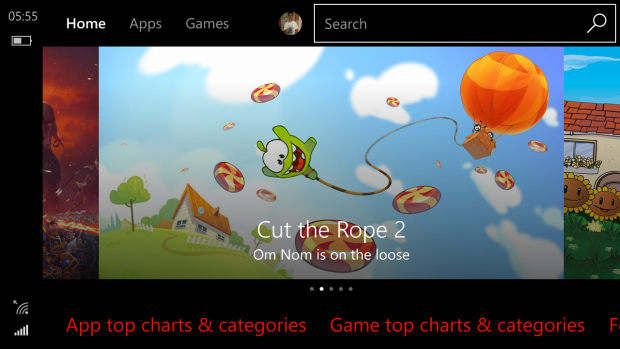 This is pretty much about the update. The update looks a good one and is worth downloading.
If you are running Windows 10 Mobile then you can download the new Store update from Windows Store. Let us know what do you think about the update.