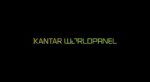 Kantar has released their smartphone market share numbers for the 3 months ending August 2014.
The numbers show a further rebound for Windows Phone in Europe, as the market paused prior to the iPhone 6's release.
In Germany Windows Phone's market share is up from 6.1 to 6.9% month on month, in UK its back over 10% at 10.1, in France its also nearly there, at 9.9%, in Italy its up to 14.4%, in Spain slightly down at 4.2%, and overall in EU5 countries its back up to 9.2% from 8.5% in last month's numbers.  This is also a year on year increase, and a promising sign that Microsoft Mobile's divorce from Nokia has not caused too much harm.
In USA Windows Phone's market share is also up, at 4.7%,  but in China and Australia the numbers remain weak and going down.
See last month's numbers here.
Do our readers feel more confident about Windows Phone's future? Let us know below.