Customer satisfaction scores used to be one of the strong points of Windows Phone, but it seems in the last year, with the increasing focus on affordable handsets and the lack of flagship devices, something has gone wrong, and after steady increases (73 in 2011, 75 in 2012, 76 in 2013 and 77 in 2014) the score has plunged this year, placing Microsoft/Nokia's handsets now below even Blackberry, and even below the industry average of 78.
In fact in the survey of 14,176 American consumers performed in Q1 2015 individual Windows Phones did not even show up in the top 20.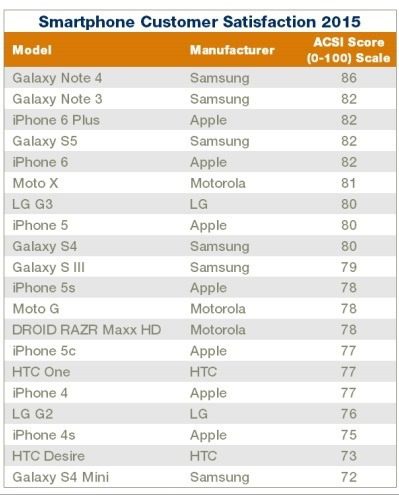 The survey saw the Galaxy Note series leading the charge in terms of satisfaction, and we cant help feel that if Microsoft was able to release more and better handsets in the USA the numbers would have looked better.
Are you still satisfied with your Windows Phone? Let us know below.
Read the full survey here.