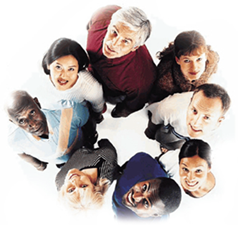 Today has been another boring day of little news, and with people constantly sending in their thought, here is one long one:
I am both very excited and very worried about the changes coming in WP7.  I am a power Windows Phone 6.5 user on a custom ROM on the HD2 (and loving it).  I use my phone for my small business and for the company I work for fulltime with three email accounts and constant calls and text messages. I use my phone for everything: email, games, media consumption (ebooks, video, music, flash), writing.  My phone is my partner in crime and has a nickname.  Here's the good and bad of WP7
WP7 brings a few things to the table the will enable Microsoft to have a fighting chance at competing. 
The Good:
DEVEOPMENT: Building WP7 applications in Silverlight and XNA games is a breeze.  These development environments are easy to learn and you can build applications fast.  Microsoft will need fast application deployment in order to even have a chance at competing.  Without the apps, WP7 will end up at the bottom looking up.
MEDIA AND CONNECTIVITY: This is an area that Microsoft has the advantage over some of the others.  The Zune software is a beautifully crafted piece of software.  It changes the way you look at your music and media.  It also offers you connectivity that no one else can: Xbox, PC, Media Center, Zune, Kin and now onto your phone.  Microsoft was too slow to implement this kind of unity in the past (please offer support like this to WM6.5.xxx) and has watched Apple condition every one in the digital age to depend of them for it. With the quick and positive Windows 7 adoption, the new OS can really take off. 
SOCIAL:  Windows Phone 7 will be a social masterpiece.  It goes further than Facebook and Twitter integration.  Zune will help it socialize music and Microsoft has been developing some strong cloud relationships with docs.com and twitter integration in Bing.  This will be an advantage for them if the others do not catch up while they play with their thumbs.
COHESION: Looks like Windows Phone 7 gets this right.  Metro looks fantastic and might be the only thing Microsoft was actually original with WP7. 
The bad:
Development: Managed Code and limited API's will make people (including me) angry, they should think about moving away from this strategy quickly or feel the wrath of developers content to cash in on Android and Apple.
Media and Connectivity: They waited too long to offer this type of integration and are killing off the support for the Zune HD, once again making people angry and less prone to adoption.  At the same time, good luck getting anyone into moving from iTunes to any other media platform, most people have an iPod, or iSomething and they will not make the change.  Non-power users dread even thinking about it. If you fix computers you know what I am talking about.
Microsoft:  They will their own worse enemy.  The release of this OS was too long coming, integration was too slow and even getting this OS to the public is like pulling teeth.  I prefer they take the time to get it right.  But, if they remain slow out of the gate, forget about the mobile space for at least three more years.
Business:  Businesses will move on to the other platforms.  If you work in IT you know what I am talking about.  You will be setting up iPhones on Exchange Servers no more, because the business space will be invaded with competitors.  Microsoft can not depend on Office forever competitors are attacking every fortress Microsoft has. 
If Microsoft comes out the gate like creaking, aging dinosaur things look bleak.  But I have faith and believe that Windows Phone 7 has a fighting chance and think the chance of success is 50/50 in two years time.  I am throwing a few apps its way to help the cause but I am waiting for more details to emerge before I decide to make the switch.
Please respect other views, and if you disagree say it kindle or better yet, until the 15th I am still taking thoughts by readers on WP7 or anything Windows Phones.