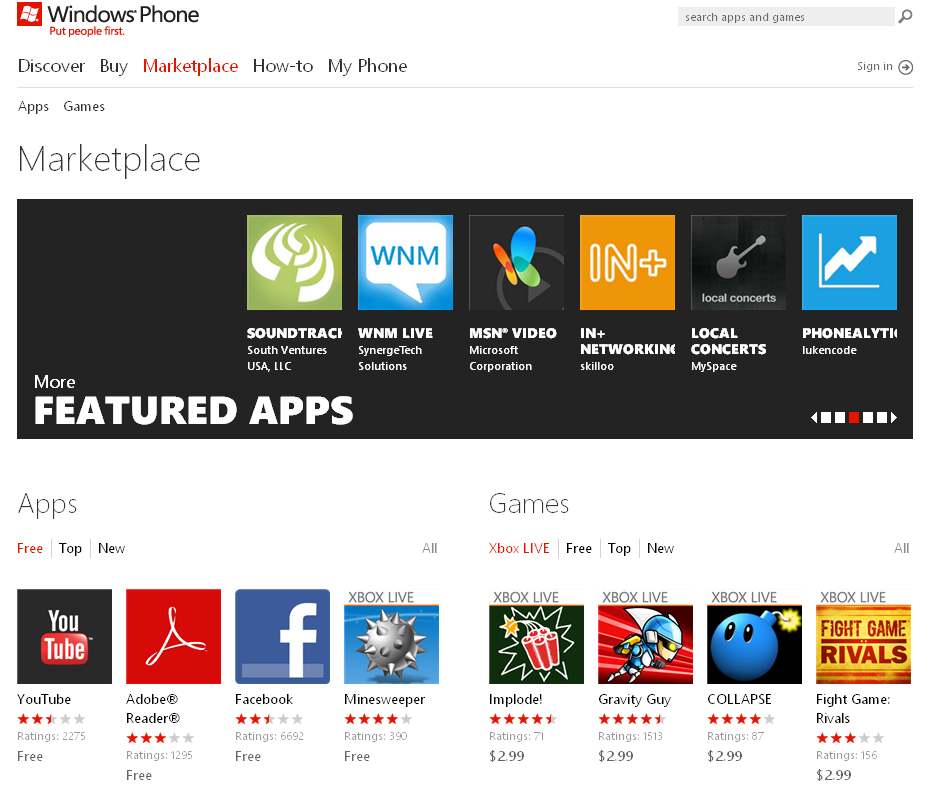 Microsoft launched the web version of Windows Phone Marketplace back in September last year. And its now becoming the only destination where you can buy a Windows Phone app other than in your phone as Microsoft is pulling the support of marketplace in Zune client. Today, Microsoft announced that the web Marketplace is expanding to 22 new countries around the world.
The following countries now has access to web Marketplace
Bulgaria, Costa Rica, Croatia, Estonia, Iceland, Latvia, Lithuania, Romania, Slovakia, Slovenia, Turkey, Ukraine, Venezuela, UAE, Bahrain, Iraq, Saudi Arabia, Qatar, Kazakhstan, Israel, Thailand, and Vietnam.
Source: Windows Phone Team