In amongst the (quite useful) Windows Phone training materials available online, there are numerous reasons why Windows Phone is still the best business solution.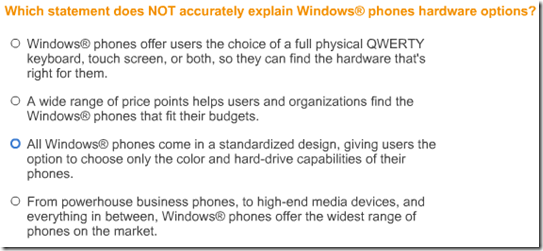 So, which manufacturer is using a standardised design, with no options for the way you work?
A second slide also highlights the limited Exchange support on most platforms, if your business uses a Microsoft Exchange server, you're best off using Windows Phone!
If you want to get certified for Windows Phone related things, you can do so here, and at the end, you get a shiny certificate!
Lets just hope that WM7 doesn't break the business end of Windows Phone!