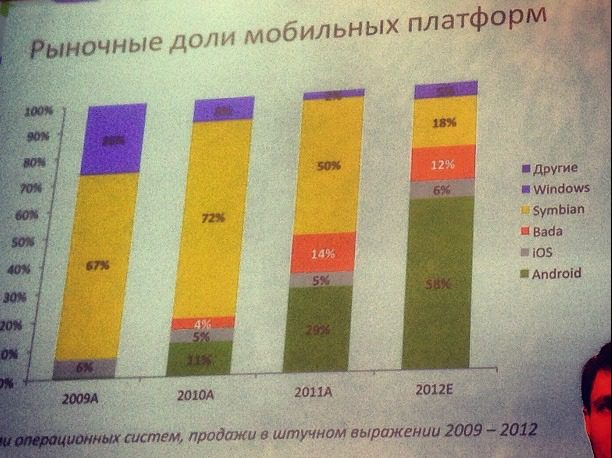 At a Google presentation in Moscow, Google produced the above graph, showing the market share of the various operating systems in Russia.
Of note for us Windows Phone fans is that between 2011 and 2012, Windows Phone grew from 2 to 5% of the market, for 150% growth, closing in on Apple, which had 6% market share, growing only for 20% YoY.
While Android took the lion's share of the market, hitting an estimated 59%, that is in the end only 100% growth.
Given Windows Phone's growth rate, and the lack of real low-cost iPhone options, it seems likely Windows Phone will soon overtake the iPhone in market share, and hopefully head towards the 10% market share range.
Via WP7Forum.ru